Automation: Key to reducing the cost of quality in TQM
With increasing focus on the importance of quality management, the term Cost of Quality (CoQ) has also gained importance. According to the American Society of Quality, CoQ "is a method that allows organizations to determine the costs associated with producing and maintaining quality products". The CoQ increases with every process that needs to be repeated to attain the quality standard the organization sets for itself. For instance, when a product needs to be reworked, an assembly line needs to be retested, or a tool needs to be rebuilt, the organization incurs CoQ.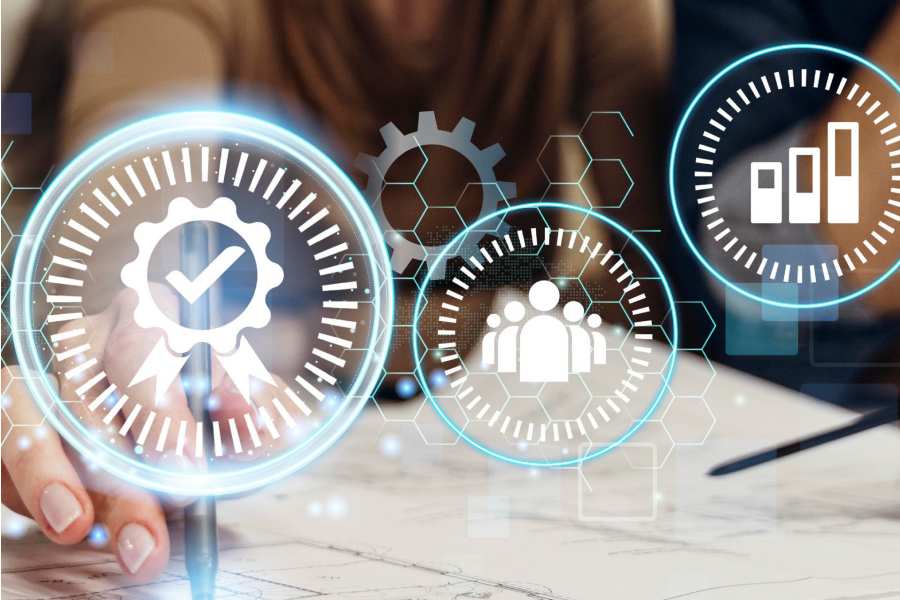 Breaking down Cost of Quality
CoQ is the summation of the Cost of Good Quality and the Cost of Bad Quality. The Cost of Good Quality can further be divided into prevention costs and appraisal costs. Similarly, the Cost of Bad Quality is made up of internal and external failures.
Prevention Costs are the costs incurred to reduce errors and failures – by developing a quality system
Appraisal Costs are the costs incurred by inspections, testing, and audits – to ensure that quality levels are met
Internal Failures pertain to issues that surface before the customer gets their hands on the product or service – wastage, breakdowns in machinery
External Failures are issues that occur after the customer acquires or receives the product or service – damage caused by shipping, returns, etc.
It is pertinent to say that CoQ can only be optimized by investing more in the Cost of Good Quality, as an attempt to achieve Zero Defects by reducing the Cost of Bad Quality.
Automation and CoQ
The role of automation in CoQ is straightforward. It has a direct impact on the reduction of internal and external failures.
One of the biggest impacts of automation can be seen in the optimization of time spent by employees on repetitive and tedious processes that are time intensive. By reducing employee engagement in such tasks, automation enables their participation in more meaningful processes that can help strengthen strategy and plan better. Automation also accelerates processes and with increased speed comes savings. These savings may seem minuscule in the initial stages, but once they accumulate, they are considerably large. The lesser time any process takes up, the lower its dent on profitability.
With automation comes increased accuracy in data. The importance of accurate data in predictive analytics and quality management cannot be undermined while making informed and data-driven decisions for a company. Accuracy makes decision-making efficient and forecasting more impactful.
Summing up, automation reduces costs by increasing quality. With automation, comes
Lower operating cost
Reduced human errors resulting in less resource-intensive processes
Increased speed of production leading to lesser deviation from project timelines
Better management of materials which means less waste
Real-time information sharing that increases transparency and reduces communication gaps
Better safety at production units
And a continuous eye on the advancement of the processes by identifying the gaps.
More importantly, keeping to the quality standards automatically means better customer satisfaction.
According to Fortune Business Insights, from being valued at around USD 206 billion in 2022, the projected growth for the global industrial automation market is pegged at approximately USD 395 billion in 2029.
CoQ and Total Quality Management
For Total Quality Management (TQM), it is extremely important to understand the impact of quality management on quality costs. The whole concept of TQM stands on the foundation of the principle that the prevention of defects is more cost-effective than the costs that occur from quality failures. A smart TQM system works towards achieving Zero Defects as its most important goal, thus reducing the costs incurred by internal and external failures.
In traditional setups, the cost of prevention is typically the least expensive. Automation brings in the power of prevention, prediction, and prescription to a TQM, enabling them to create quality processes to deliver to the benchmarks set up by Industry 4.0 standards. With the help of machine learning and AI, a smart TQM reduces CoQ effectively by optimizing the Cost of Good Quality.
Quality360ensures end-to-end automation of your company's quality ecosystem to reduce cost and increase output by seamlessly integrating with your current production systems and providing a hassle-free, comprehensive, proactive digital solution to detect and prevent production errors, impacting your CoQ positively.