Using Predictive Quality Analysis to Amplify your Profits
Like Benjamin Franklin famously said, "If you fail to plan, you're planning to fail." The saying holds especially true for businesses. While one of the most important aspects of any business is to react and respond to the current commitments, another is to prepare for the future. And the best of plans is often based on lessons learned from the past.
Today, a consumer interacts with a business at multiple digital touchpoints. Every such touchpoint generates a huge quantity of data, analysis of which creates insights, predicts consumer behaviour, charts preferences, and identifies decision-making patterns.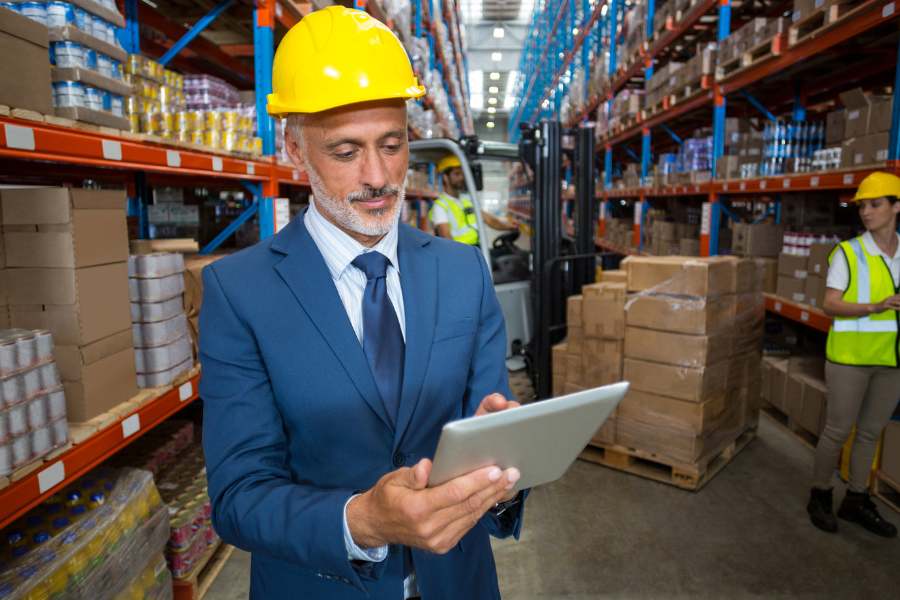 Predictive Quality Analysis
Predictive Quality Analysis helps companies utilise these insights productively. It combines the powerful weapons of historical data, analytics, and AI to make predictions about upcoming trends and patterns. The process also helps identify and recognise issues in advance, therefore paving the way for preparedness for the company. This, of course, affects the company's bottom line in a positive way, not just by reducing wastage and minimising errors in production, but also by revealing a more profitable approach by predicting consumer behaviour.
The report "Predictive Analytics Market with Covid-19 Impact Analysis by Solution (Financial Analytics, Risk Analytics, Marketing Analytics, Web & Social Media Analytics), Service, Deployment Mode, Organization Size, Vertical, and Region - Global Forecast to 2026" predicts the growth of the market for Predictive Quality Analytics to a staggering USD 28.1 billion in 2026 (from USD 10.5 billion in 2021). The pandemic has pushed all industries to embrace the digital transformation process, including the fashion industry. The decision-making process is now as data-driven as ever, as personalisation of services and elevating customer experiences keep gaining ground. 
Predictive Quality Analysis in QMS
Engaging in Predictive Quality Analysis marks the movement of a company from a reactive quality strategy to a predictive quality strategy. The latter is a four-step process:
Identifying the problem that predictive analytics is going to resolve or the direction your company will take based on the analysis
Processing relevant data
Interpreting data concerning your business's success
Building the predictive analysis model
In the age of digital transformation, a quality management system would take on this role for you, following the Prevent, Predict, and Prescribe model, where Predictive Quality Analysis will form a major part of the Predict stage of the system. An intelligent QMS will benefit your business by bringing together relevant data, analytics, and statistical inputs to provide real-time insights enabling proactive quality management. 
How a Leading Fashion Retail Brand Used Predictive Quality Analysis
A famous luxury fashion brand based in Britain uses big data and predictive analytics to better their sales, performance, and customer experience. Their data collection point is the mobile app, and the biggest impact is seen on the walk-in experience in their stores, where the entire customer experience is as personalised as their online store, offering relevant suggestions and product information.  
However, they have extended this process to their entire business process becoming an insight-driven organisation. Apart from improving the retail experience for the customer, the impact can be seen clearly in the following areas:
Supply Chain Management: Predictive quality analysis helps identify the potential threats from high-risk employees to faulty production processes, giving way to proactive quality maintenance. For a luxury fashion retail brand, this results in minimising waste and utilisation of energy. 
Innovation: Using consumer insights to its advantage, the team constantly works on bringing innovation and creativity to its products and services. 
Fraud Prevention: The brand uses predictive analysis extensively to prevent the counterfeiting of its products. A thorough examination of the fabric is now possible from a photograph of a small section to determine its genuineness with 98% accuracy.
Starting its digital transformation in 2006, the brand weaved AI-driven data analysis into creating faster, cheaper, better production processes, development operations, and testing. This created an upward revenue graph until the pandemic hit, picking up again to generate an annual revenue of 2.83 billion British pounds in 2022. 
Adopting Predictive Quality Analysis to Amplify your Business Profits
With the help of predictive quality, your business will be able to continuously improve on current operations, paving the way for higher profits, and adding to your competitive edge. It will also help you identify new avenues for generating profit, reduce wastage and risk factors, bring optimisation to resource and asset utilisation, as well as forecast business trends. You will be able to increase customer satisfaction by catering to their expectations of your business. 
Quality360 helps your company to match with the ever-changing customer expectations, gain a competitive advantage over others, and adhere to all compliance standards. It helps your quality team improve existing processes and build better ones. The solution automates, aligns, and manages the processes to deliver the quality standards you have set proactively.